Eurosafe is exhibiting at Solar & Storage Live 2023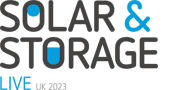 Renewable energy is the way forward in our quest for a sustainable future. As the world grapples with climate change, events like Solar & Storage Live play a pivotal role in advancing the adoption of clean energy solutions.
This year, the UK's largest renewable energy exhibition is set to light up the NEC Birmingham on October 17-19 2023. With over 15,000 industry leaders, 400+ exhibitors, and 300+ speakers, it promises to be an enlightening experience for all involved.
Why Solar & Storage Live 2023?
Eurosafe Solutions has always been at the forefront of safety solutions for the renewable energy sector. With a focus on providing innovative and reliable fall protection systems, Eurosafe ensures that workers in the renewable energy industry can carry out their tasks with utmost safety and confidence. Our commitment to quality and excellence has made us a trusted partner for various projects in the renewable energy space.
Solar & Storage Live is the ideal platform for Eurosafe Solutions to showcase our cutting-edge fall protection solutions. With the renewable energy sector growing at an unprecedented pace, the need for robust safety measures has never been greater. This event provides the perfect opportunity for industry leaders and experts to come together, share knowledge, and explore innovative solutions.
What to Expect from Eurosafe Solutions Ltd at Solar & Storage Live
Visitors to the Eurosafe Solutions stand can expect a firsthand look at our latest fall protection solutions tailored for the renewable energy sector.
Here's a glimpse of what we will be showcasing:
Fall Protection Systems: Eurosafe Solutions offers a range of fall protection systems, including guardrails, constant force systems, rooflight protection covers and walkway systems, all designed to keep solar panel installers and engineers safe white working at heights.
Safety Consultation: The Eurosafe Solutions team will be on hand to provide expert advice and consultations on safety measures tailored to specific renewable energy projects. This personalised approach ensures that every client's safety needs are met.
Case Studies: Eurosafe Solutions will be presenting inspiring case studies of projects completed for clients with solar panels installed. These real-world examples will highlight our expertise and demonstrate the positive impact of our safety solutions on renewable energy projects.
Demonstrations: Live demonstrations of our fall protection systems and products will be a highlight at the Eurosafe Solutions stand. Visitors can witness firsthand how these systems work and how they can make a difference in the field.
Networking Opportunities: Engage with the Eurosafe Solutions team and connect with like-minded professionals in the solar energy sector. Share experiences, discuss challenges, and explore potential collaborations.
Get Your Free Tickets Now!
The best part about Solar & Storage Live 2023? Tickets are absolutely free! This event is open to anyone interested in the solar energy sector, from industry veterans to newcomers. Don't miss this opportunity to connect with industry leaders, explore the latest technologies, and gain valuable insights from expert speakers.
As the renewable energy industry continues to evolve and expand, ensuring the safety of workers becomes paramount. We are dedicated to meeting this need, and our presence at Solar & Storage Live 2023 underscores our commitment to the industry.
If you're looking to stay at the forefront of renewable energy safety solutions, make sure to visit us at the NEC Birmingham in Hall 5, Stand: O2 from October 17th to 19th, 2023. Together, we can build a safer and more sustainable future.
Register for your free tickets now and be part of the renewable energy revolution at Solar & Storage Live 2023!